Submitted by nsscadmin on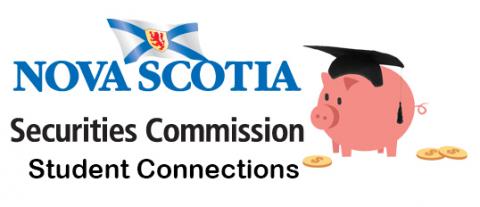 A new year means a new semester. New classes. New students. New teachers. And with that comes new opportunities.
Throughout the school year staff from the Nova Scotia Securities Commission have been visiting universities, colleges and high schools across Nova Scotia to deliver presentations on informed investing. With school resuming we're ready to hit the road and the virtual highway to visit more students and youth.
Students exiting post-secondary education are entering a new phase in their life with careers, money and a future ahead of them. This future could include a family, their first home, cars, and saving for their children's education and their own retirement. As life becomes real the need to invest also becomes real. But, why do they need to wait to learn about investing? Why can't a basis of basic investment knowledge be gained before it is time to use it instead of catching up on it later in life?
NSSC aims to deliver this basic investing knowledge by connecting NSSC Investor Education with Nova Scotia's many post-secondary institutions and high schools. If you're a student or teacher in a NS university, college, or high school, and are interested in having NSSC talk to your class or group contact us.