Submitted by nsscadmin on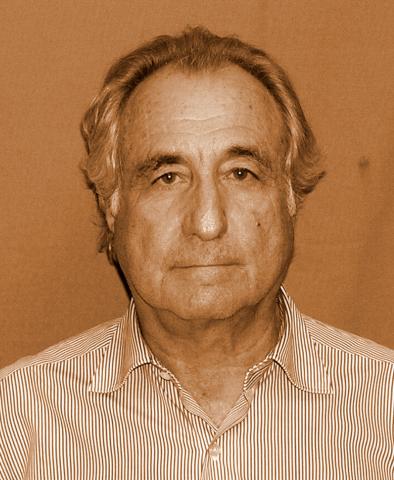 Bernard Lawrence Madoff perpetrated the largest financial fraud in American History. It is estimated he bilked his 4,800 clients out of $64.8 billion.
Madoff got into the investment industry in 1960 when he founded Bernard L. Madoff Investment Securities LLC. Over the next four decades before his criminal deeds came to light, he was a respected adviser, businessman and philanthropist, and even held the position of chairman with the NASDAQ for many years.
Madoff and his investment firm grew their business of his reputation for obtaining higher than average returns for his clients. This is usually a red flag for investment fraud, but Madoff was able to distance himself by many fears or accusations by paying annual returns of around 10 per cent, still nominal and not outlandish, and also by paying his clients their money whenever they asked for it. 
Unfortunately for Madoff's many clients any money withdrawn was simply a repayment of their own money or money from other investors. The money Madoff took in was not invested and was not making the high-end returns he was promising, but he reported to false returns to clients on their statements.
According to reports on Madoffs dealings, the money he received from his clients was merely deposited in a simple bank account. It was not invested at all. Investors were duped by false statements that showed their accounts value rising and even outlined the fictitious trades and securities purchased to get those returns. If one of his clients wanted some or all of their money if was quickly paid to them from the account.
Madoff's fraudulent scheme was a Ponzi scheme, but it has also been described as an affinity fraud. Madoff targeted wealthy members of the Jewish community, using his own stature and influence in the community to make new contacts and gain trust. Just a few of the prominent Jewish organizations that Madoff's Ponzi scheme bilked included Hadassah, the Women's Zionist Organization of America, the Elie Wiesel Foundation and the Wunderkind Foundation.
When the Ponzi scheme finally collapsed, Madoff plead guilty to 11 federal felonies, including securities fraud, wire fraud, mail fraud and money laundering. In his plea he admitted to running the scheme since the late 90s, having never made any legitimate investments with his client's money since that time.  Despite Madoff's confession, investigators believe Madoff's Ponzi Scheme began much earlier. For his crimes Madoff was sentenced to 150 years in federal prison. Madoff's projected release date is November 14, 2139. To reach that date he would have to live to be 201 years old.
Can you spot the Red Flags of Investment Fraud in Bernie Madoff's story?
1. You were promised a high return for low risk.
2. Is there a credible source that can validate the investment?