Submitted by nsscadmin on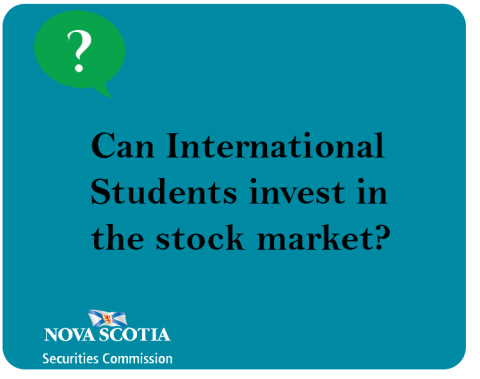 This question came from someone who overheard a conversation at a party. They overheard someone tell another partygoer that international students could not invest in the Canadian stock market. The way it was explained to them was not correct.
Thousands of international students attend college or university throughout Nova Scotia every year. These international students can open a TFSA or RRSP account at Nova Scotia banks, credit unions or investment firms. Through this type of account, they can invest in various investment products and assets, including stocks, bonds, ETFs and mutual funds. The accounts can be self-directed or one managed by an adviser or broker. To open a TFSA in Nova Scotia they must be the age of majority to legally sign a contract, which is 19 years old, and have a social insurance number. The age of majority requirement also applies for an RRSP account, and a social insurance number is also required. To claim any RRSP deductions the student must have earned income in Canada from the previous year.
Some banks, credit unions or investment firms may have other requirements for opening certain accounts so be sure to ask questions and read the fine print before opening any account or giving them any of your money.