Submitted by nsscadmin on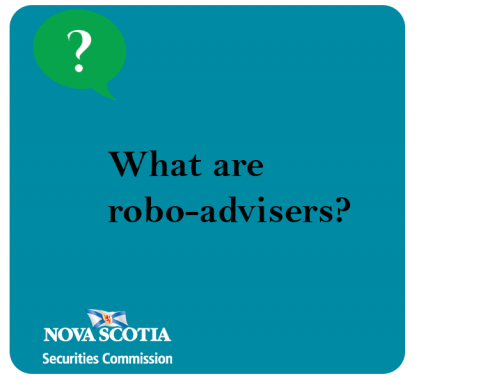 Automation is affecting many industries and investment is no exception. You may have heard about robo-advisers on the news or online when researching your investment options. The word robo-advisers makes it sounds like your giving your money to robots to invest. That's not far off actually.
So, what are robo-advisers? Simply put, they are a class of financial adviser that can provide financial advice or portfolio management online with very little or no human input. A robo-adviser provides digital financial advice based on algorithms. These algorithms are run through software that uses mathematical equations to allocate, manage and optimize a client's portfolio and returns. Investment funds are allocated based on a client's income, basis of their individual investment, risk preferences and desired returns.
Since the first robo-adviser was launched in 2008 they have exploded in availability and popularity with over 100 robo-adviser services currently available in North America and beyond. At the end of 2015 it was calculated that robo-advisers were managing $60 billion and it was estimated that by 2020 that number will reach $2 trillion.
Due to the lack of human management behind the investment decisions robo-advisers typically have smaller fees and commissions than traditional human financial advisers and portfolio managers. However, they do not offer any human interaction or the hands-on service a traditional adviser can provide. When thinking about using a robo-adviser an investor should weigh the pros and cons or each and methodically do their research to determine which is right for them. If you do decide to use a robo-adviser they still need to be registered with a securities regulator. Make sure you do your homework and check reviews and registration before handing your money over to any adviser whether they be human or robo.