Submitted by nsscadmin on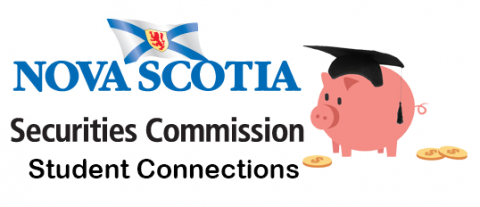 Another school year has begun which means the Nova Scotia Securities Commission is relaunching the Student Connections Program.
Last year Commission staff talked to more students in high schools, universities, and colleges across the province than ever before. In 2023-24 school year we hope to continue to reach more students and youth; and develop relationships with new schools and student and youth organizations throughout Nova Scotia.
The goal of the Student Connections Program is to deliver relevant investment information and knowledge to students before they need it. Students exiting post-secondary education are entering a new phase in their life with careers, money, and a future ahead of them. This future could include a family, their first home, cars, and saving for their children's education and their own retirement. As life becomes real the need to invest also becomes real. So, why do they need to wait to learn about investing? Why can't a foundation of basic investment knowledge be gained before it is time to use it instead of learning from mistakes and catching up on investment knowledge later in life?
Throughout the school year in 2022-23, staff from the Nova Scotia Securities Commission visited several universities, colleges, and high schools in Nova Scotia virtually and in-person to deliver presentations. A few of the schools we visited included Saint Mary's University, Mount Saint Vincent University, Dalhousie University, C.P. Allen High School, Halifax West High School, Cole Harbour High School, and Woodlawn High School.
Investment information can be delivered to classes and student or youth organizations through presentations on several different topics, including but not limited to: An Introduction to the Nova Scotia Securities Commission, Basic Investing, DIY Investing, Securities Regulations around Crypto Assets, and Investment Fraud and Scams. We are also able to present on more specific topics such as CEDIFs, Capital Raising, and Registration for Working in the Investment Industry.
If you are interested in one of these presentations or would like more information on what the Nova Scotia Securities Commission Student Connections program can offer you, your class, group or organization, please contact us.