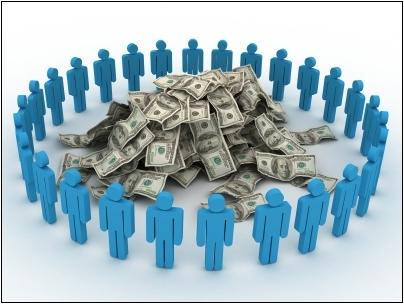 For the last two weeks the Securities Commission hosted public information sessions on the proposed crowdfunding exemptions. We want to thank all of you who participated. The sessions sparked great conversations and we encourage everyone to submit their comments to us by June 18th.
Important questions were asked by participants, so we wanted to take the time in this post to clarify some confusion around equity crowdfunding.
Traditionally crowdfunding involves a large number of people, the "crowd", who provide funding to a project or business venture and receive products or services in return. Funding commonly take place through a website. The crowdfunding space is now evolving to include investment crowdfunding as a way for businesses to raise capital by having each person within the crowd invest a small amount of money with an expectation of a financial or investment return. But, as of right now, equity crowdfunding is not allowed in Canada except for start-ups in Saskatchewan. Since this concept involves the selling of securities, securities laws need to be written in order to regulate this form of raising capital and to protect investors.
On March 20, 2014 the Nova Scotia Securities Commission along with NB, Manitoba, Ontario, Québec and Saskatchewan published proposed rules for equity crowdfunding. The proposed crowdfunding exemptions are intended to cut through the red tape, to give Nova Scotia companies a new cost effective way to raise capital, expand their opportunities to raise capital from investors across Canada and give local investors more opportunities to invest in small and start-up businesses.
The Crowdfunding Exemption and the Start-Up Exemption are designed to meet the needs of start-ups and small and medium enterprises (SMEs) at different stages in growth. The proposed exemptions also include a number of investor protection measures.
The proposal would create two new exemptions. The main differences between the two are that the Start-Up Exemption:
 Is available to non-reporting issuers only

Does not require portal registration

Has lower capital raising and investor level limits
An important thing to point out is that equity crowdfunding will be another way for businesses to raise capital. There are already five exemptions available in Nova Scotia that start-ups and SMEs can use to raise capital for business ventures and projects Exemption Handbook. The main difference with equity crowdfunding is the added feature of being able to sell securities over the internet. The exempt market doesn't have a "one size fits all approach"; businesses need to research which exemption best suits their capital raising needs. A great place to start is to seek advice from a lawyer who specializes in securities law.
It is our mandates to protect Nova Scotia investors and to provide an efficient capital market for businesses. Please send us your comments on the proposed crowdfunding exemptions by June 18 and have your say in the future of Nova Scotia. 
Send your comments to lazaruah@gov.ns.ca