Submitted by nsscadmin on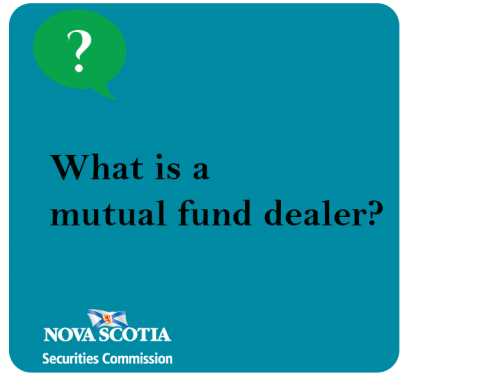 This week our continuing series on the categories of registration looks at mutual fund dealers. A mutual fund dealer, as you may have guessed, is allowed to sell mutual funds. In case you don't know what mutual funds are you can learn more from our previous post on "What are mutual funds?" Some mutual fund dealers are also allowed to sell exchange-traded funds (ETFs).
Mutual fund dealing representatives must be employed by a firm that is a member of the Mutual Fund Dealers Association of Canada (MFDA). The MFDA is a self-regulatory organization that oversees the Canadian mutual fund industry. 
To become registered as a mutual funds dealing representative a person needs to follow the rules outlined in National Instrument 31-103. Some of the requirements found in NI-31-103 include passing the Canadian Investment Funds Course Exam, the Canadian Securities Course Exam, the Investment Funds in Canada Course Exam or earning a CFA Charter.
You can learn more about the registration process in our post on What is a registered advisor?