To download a PDF copy of the slideshow presentation please click the above image. To view the video recording of the presentation please click the image below to be directed to the NS Gov YouTube channel.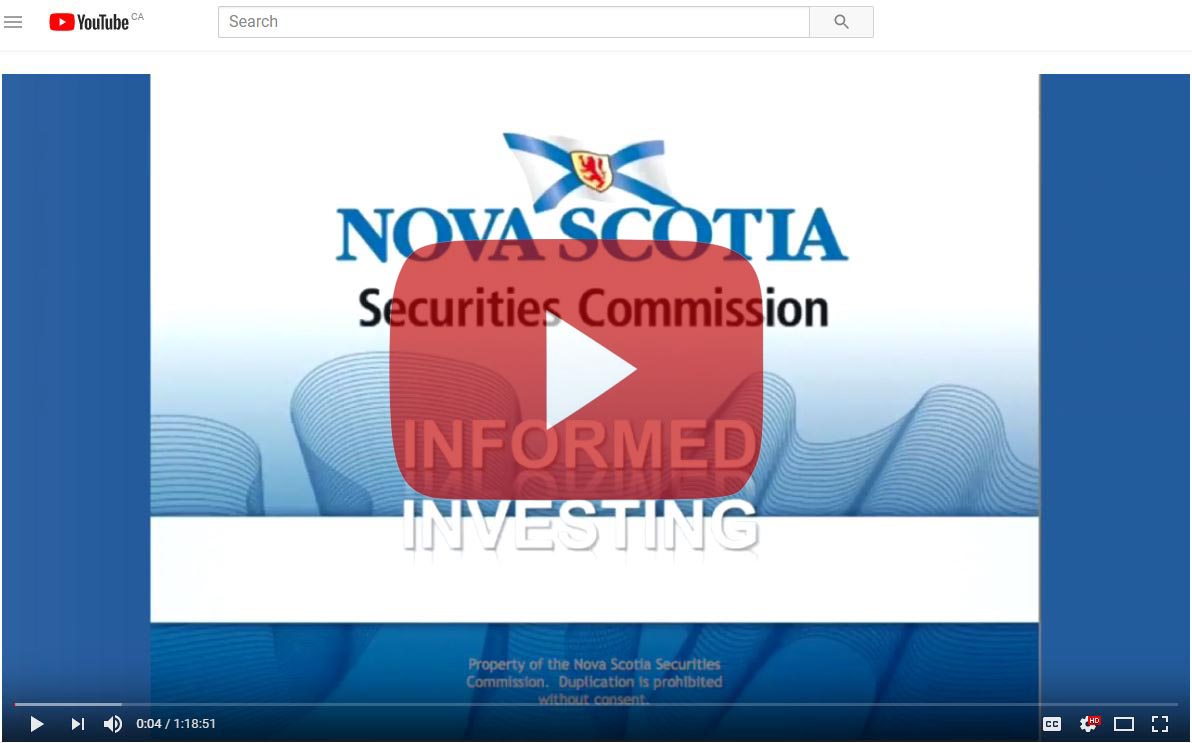 The Nova Scotia Securities Commission is the provincial government agency responsible for regulating trading in securities in the province and was established to provide investors with protection from activities that undermine investor confidence in the fairness and efficiency of Nova Scotia capital markets and where not inconsistent with investor protection, to foster capital formation.
The Commission has a mandate that includes investor education and protecting investors from fraudulent practices by providing unbiased information and resources. These resources, which include how to work with a financial advisor and the questions that are important to ask, may be of interest to employees who are choosing to take the one-time Service Payout option. 
The Nova Scotia Securities Commission will be holding a session that includes information on the different types of investments, finding and working with an adviser and avoiding investment scams and fraud. 
The session will be held on March 27, 2018 from 10:00am-11:30 am at the Art Gallery of Nova Scotia's Windsor Foundation Lecture Theatre. This presentation will be videotaped for those unable to attend, and the video and the presentation Powerpoint will be posted here following the presentation.
If you have questions or to RSVP for the March 27th presentation please email david.harrison@novascotia.ca.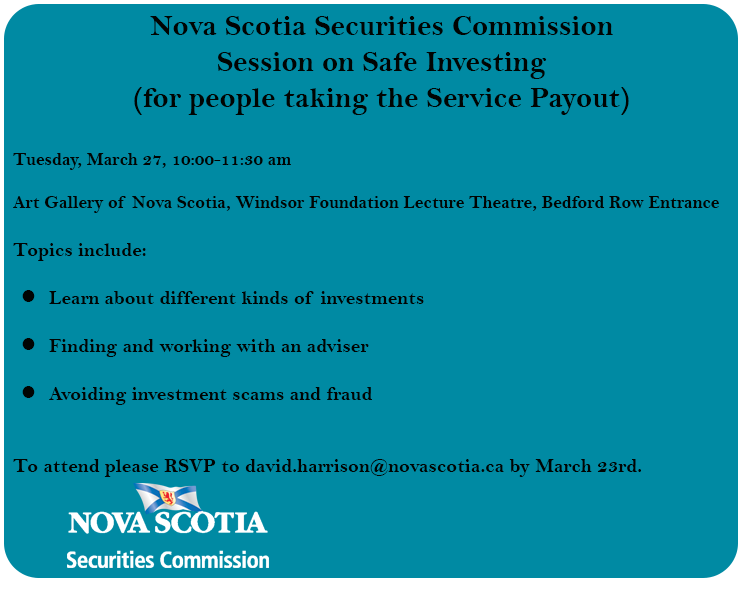 Hero Unit:
NSSC Service Payout Presentation